Dr. James Saoud, DMD – General Dentist in Paramus
Comprehensive Dental Care from Dental Health 360°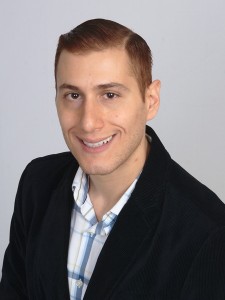 Dr. Saoud provides preventive, restorative, and cosmetic dental services to keep his patients smiling. He provides general dental services to residents of Paramus and throughout northeast New Jersey at the state-of-the-art facilities of Dental Health 360°. He is a passionate and compassionate dentist that provides patients with the latest innovations in dental care at affordable prices, and is dedicated to giving you the top quality dental care you deserve.
He received a Bachelor of Science degree in Cell Biology and Neuroscience from Rutgers University, and in 2013 graduated from Rutgers School of Dental Medicine, where he received his Doctorate in Dental Medicine. Dr. Saoud is also a member of the American Dental Association, and the Arizona Dental Association.
Call Dental Health 360° today to schedule an appointment with Dr. Saoud!
Passionate Approach to Dentistry
He believes that providing an enjoyable, comfortable experience is just as important as providing quality dental services. He approaches every situation with a smile and ensures his patients feel at ease during their appointments. Dr. Saoud is extremely passionate about dentistry, and takes the time to answer his patients' questions about their dental needs and treatment options.
"My philosophy has always been to treat everyone just as I would treat my own friends and family. Dentistry is an ideal marriage of science and art, and I strive to provide my patients with the best possible care while maintaining a friendly, comfortable and compassionate environment."
When he's not fixing smiles, Dr. Saoud enjoys spending time with his family, going to the beach, and reading.
Experience the Difference with Dental Health 360°
Our offices offer a welcoming spa-like environment that is unlike any other dental office you've visited. We offer top-quality dental care that is not only convenient, but also affordable. Our state-of-the-art facilities are designed with your relaxation and luxury in mind. We also offer appointments on Saturdays to make it easier to schedule dental services according to your work schedule. We are committed to customer service, reach out to us today!