About Dental Health 360°
Bringing a Spa-like Experience to Dentistry
At Dental Health 360°, we are proud to bring our patients a completely novel approach to dentistry. Not only are we providing convenient, high-quality, and affordable dental care, but we are also providing an outstanding level of service in our state-of-the-art facilities that offers a spa-like experience on every visit. We offer preventative, restorative, and cosmetic dental services in a welcoming environment that are unlike any other dental office you've visited.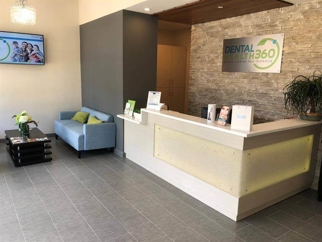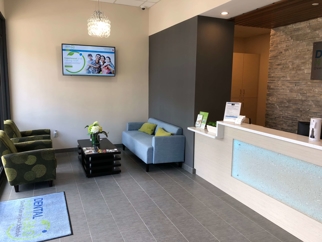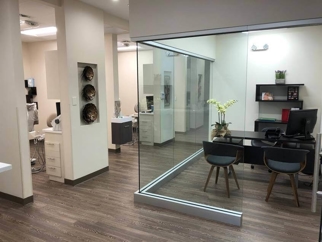 Our dentists and the rest of our dental health team offer a variety of benefits to our patients, including:
Top-quality dental care that focuses on wellness programs and preventative care
Appointments are available 6 days a week
Clean, inviting facilities designed with your luxury and relaxation in mind
Cutting-edge technology to ensure you are provided the care you need
Schedule an appointment with Dental Health 360°.
Quality Care on Your Schedule
Our team understands that your life is hectic. It can be difficult to carve time out of your workday to go to the dentist. However, regular cleanings are critically important to your overall health, and also ensure that any potential problems are addressed quickly before they become larger threats to your well-being. To ensure that you are getting the care you need to keep your smile healthy, we offer appointments 6 days a week. No need to miss work! We can get you the top quality dental care you need when it is convenient for you.
Never Look at a Trip to the Dentist the Same Way Again
Between our gorgeous, upscale facilities and our focus on providing an incredible patient experience every single time, we ensure that when you have a dentist appointment, it is something you can look forward to! Our dentists are committed to providing the absolute best in quality care and customer service. We also offer a Membership Program so you can maximize savings over time on your visits.
Servicing clients in Paramus, Spring Valley, River Edge, Ridgewood, Oradell, Rochelle Park, New Milford, Emerson, Fail Lawn, and Glen Rock.
Call Dental Health 360° today to schedule a dental appointment.